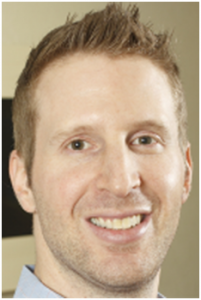 Dr. Evan Hershkowitz earned his undergraduate degree in Physical and Cultural Anthropology from the University at Buffalo. He went on to Hofstra University and completed his coursework in the Masters of Biology program. His academic achievements at Hofstra earned him acceptance to NYU College of Dentistry, where he graduated with honors in Endodontics.
After dental school, Dr. Hershkowitz completed his General Practice Residency at St. Barnabas Hospital. During his three years practicing as a General Dentist, Dr. Hershkowitz realized how much he enjoyed working with his littlest patients, and so he returned to school to specialize in Pediatric Dentistry. His residency in Pediatric Dentistry at the Jacobi Medical Center/Albert Einstein College of Medicine included extensive training in treating special needs patients.
Dr. Hershkowitz has a passion for public health policy and working with under served children. Shortly after graduating he was humbled to be one of two pediatric dentists in the country to be awarded a federal grant as a "Fellow for the Care of Under served Children" at Columbia University School of Dentistry. As part of the fellowship, he is completing a rigorous 2-year Executive Masters in Public Health at the Mailman School of Public Health at Columbia University. He continues his work in public health through research and was recently chosen to lead an outreach program to treat children in Ecuador.
Dr. Hershkowitz currently works as the Chief of Pediatric Dentistry at Lincoln Hospital. He was also recently invited to become a manuscript reviewer for the Journal of Dentistry for Children.
Dr. Hershkowitz lives in Rockland county with his wife, Stephanie, son Nate and daughter Noa. When he isn't working, you can find him cheering for the Redskins or somewhere in the woods with his Jeep.